The educational mission of the Chemical Engineering and Technology is to prepare students with a broad knowledge and in-depth academic foundation in the field of chemical engineering and chemical technology, on which to continue developing intellectual capacity and the scholarly training needed to address engineering design, system analysis, process integration, operational management and academic research in chemical engineering, chemical technology, energy and power engineering, environmental engineering, material science and engineering, pharmaceutical engineering, and biochemical engineering, to demonstrate professional and ethical responsibility, international perspective, innovative spirit, practical competence and competitiveness.
Overview
A multi-disciplinary branch of engineering that combines natural and experimental science, along with life sciences plus mathematics and economics to design, develop, produce, transform, transport, operate and manage the industrial processes that turn raw materials into valuable products. The Program is based on the studies of basic rules of chemical production processes and fundamental principles, involving of related production processes, researches, designs and optimization in the chemical engineering area. 
Student testimonials
Photo
Image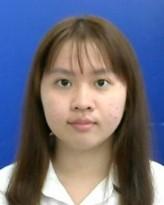 Testimonial
The professors are extremely knowledgeable and their exposure to worldly matters is evident in the way they conduct their classes and engage students in critical thinking and practice. I am extremely grateful to the BE Chemical Engineering and Technology staff and faculty for all their efforts.
Logo
Image

Course details
You will learn the fundamentals of a key subject concerned with the design and management of processes that carry out molecular transformations on a large scale - providing the products and materials that we all need, from oil and gas to food and pharmaceuticals. 
Entry requirements
Academic Requirement:  High School Degree    
Score Requirement: Above 70% or B or equivalent
English Requirement: IELTS: 6; TOEFL: 70 or other equivalent
Career outcomes
The program makes its graduates some of the most desirable in the world for recruitment by companies competing in a range of industries, including conventional and clean energy, materials, environments, biorefining, biochemicals, petrochemicals, waste management and consultancy and management. 
Institution Address
Jiangsu University

No. 301 Xuefu Road, Zhenjiang, Jiangsu, P.R.China
212013
Institution Phone Number
+86-511-88792366
Institution Email
admission@ujs.edu.cn