The Bachelor of Laws (LLB) programme is delivered over four years and emphasises the acquisition and development of wide-ranging legal and intellectual skills. Learning and teaching are interactive and aligned with intended learning outcomes. Students are trained to apply laws and legal principles to solve real-life problems. The LLB programme provides a firm foundation for a career in law and law-related fields, public service and post-graduate studies in Hong Kong and overseas.
Students receive a well-rounded legal education from our staff, all of whom are distinguished teachers and scholars from Hong Kong, China, the UK, the USA, Australia, India, Malaysia, etc. In addition, students have the opportunity to be taught by visiting faculty from law schools all around the world.
Our LLB programme guides students to develop the skills, knowledge and attitude required to put them within the best and brightest minds applying for jobs in law, business, civil service, banking and other fields.
Student testimonials
Name
"Brian CHOK, Barrister, Sir Oswald Cheung's Chambers LLB Graduate 2013 & PCLL Graduate 2015"
Title
"Brian CHOK, Barrister, Sir Oswald Cheung's Chambers LLB Graduate 2013 & PCLL Graduate 2015"
Photo
Image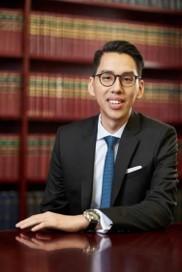 Testimonial
The multi-dimensional nature of the programmes provided me with a solid foundation for my future practice as a barrister.

Logo
Image

Overview
The School of Law aspires to be an internationally renowned centre for legal research and teaching in the Asia-Pacific region. The School's mission is to provide students with an excellent education and to contribute to the advancement of knowledge. Through cooperation with other law schools and professional organisations, the School aims to foster an environment in which both students and staff can develop and use their legal knowledge, professional skills and expertise for the benefit of the entire Hong Kong community.
 
Course details
In order to graduate, LLB students are required to complete 120 credit units comprising core law courses, law electives, Gateway Education courses such as English language courses and Chinese civilisation courses.
The core courses for LLB students comprise of Legal Research and Writing, Hong Kong Legal System, Law of Contract, Law of Tort, Constitutional Law, Administrative Law, Criminal Law, Land Law, Applied Legal Theory, Company Law, Public Law of the PRC, and Private Law of the PRC. Students contemplating entry to the legal profession must also study Equity and Trusts, Law of Evidence, and Commercial Law.
In addition, LLB students may develop particular areas of interest by studying electives from various areas such as commercial law, environmental law, public law, international law, human rights law, international economic law, Chinese law, intellectual property law, cyberspace law, dispute resolution, international advocacy, comparative law, and criminal law.  Special emphasis is placed on comparative and international legal perspectives. Some of the LLB lectures will be given together with the Juris Doctor (JD). Joint teaching of LLB and JD courses enables students to work together and develop team working skills. 
Entry requirements
JUPAS Applicants
To be eligible for admission to the LLB programme, the HKDSE applicant should achieve Level 5 or above in English Language and satisfy the University General Entrance Requirements.  For details of JUPAS applications, please visit https://www.admo.cityu.edu.hk/jupas_hkdse/.
Direct/ Non-JUPAS Applicants
To be eligible for admission, you must satisfy the University General Entrance Requirements and meet the following programme specific entrance requirements.
- an overall band score of 7 in IELTS#; or
- a TOEFL# score of 100 (internet-based test); or
- Grade C or above in HKALE AS Level Use of English; or
- other equivalent qualifications.
For details, please visit https://www.admo.cityu.edu.hk.
# Obtained within 3 years before admission.
Applicants may apply for admission to the LLB programme directly. Advanced standing entry will not be considered.
Mature local applicants are eligible to apply for admission to first-year studies even if they do not satisfy the minimum entrance requirements.  Mature applicants must be over the age of 25 by 1 September of the year of admission and be able to demonstrate their aptitude and suitability for study.
Career outcomes
A law degree offers a firm foundation for a variety of successful careers in accountancy, business, finance, management, journalism and the Civil Service, and further study, both in Hong Kong and overseas. Graduates may pursue further studies or professional qualifications in law, business and management, accountancy, finance and corporate administration. Graduates who wish to practice law in Hong Kong will need to complete the Postgraduate Certificate in Laws (PCLL) programme which we also offer at CityU.  The Master of Laws (LLM), offered by the School, also creates significant opportunity for law graduates to extend their qualifications to the postgraduate level.
 
Display priority within Suggested Courses
4