Students in the BSE Macroeconomic Policy and Financial Markets Program will obtain relevant knowledge about the central issues in Macroeconomic and Financial Economics analysis, as well as the key tools, data, models, and techniques now being used by public and private institutions.
Financial and consulting firms increasingly utilize complex economic theories. Students will not only learn how to use these modelling and statistical techniques, but will conduct an independent master's project to learn how to apply these new skills to real empirical work. 
Logo
Image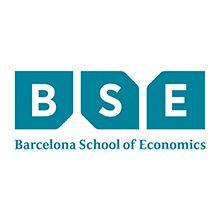 Overview
Policy-makers are often forced to make decisions under conditions of uncertainty, but the results of these decisions may directly influence a country's overall economic performance.
While a thorough understanding of aggregate economy dynamics is necessary for success, it is not entirely sufficient. Organizations must also be knowledgeable of the many sources of aggregate risk and uncertainty, and must rely on the analytical tools available to study the aggregate economy.
Course details
Our program also offers students guest seminars and lectures by international academics and practitioners. 
A closing conference will be held as an interactive forum between the academic and professional worlds. The presentation and discussion of students' applied work will be combined with expert talks covering both institutional topics as well as the presentation of original academic research.
This program covers economic models such as the dynamic stochastic general equilibrium (DSGE), vector autoregression (VAR), and autoregressive conditional heteroskedasticity (ARCH).
Entry requirements
An undergraduate/bachelor/grado/laurea, or equivalent degree from an accredited college or university (for Bologna degrees, a minimum of 180 ECTS are required). A typical applicant holds a university diploma in Economics, Finance, Engineering, Mathematics, Statistics, or Business Administration, but students with academic backgrounds in other subjects have also been admitted.
An advanced level of English language skills: TOEFL score of 90 or better / IELTS Academic Test score of 6.5 or better
PhD Track Program only: GRE General Test score (for all other programs, GRE is optional but highlight recommended 
Career outcomes
 Our graduates are prepared with an expert grasp of aggregate economy and financial function fundamentals, able to build macroeconomic and market forecasts - skills that consulting firms, investment banks, and government agencies are all in need of.
 
Display priority within Suggested Courses
4