The Master of Study Program of Fisheries and Marine Biotechnology has a Learning Outcomes: 1. Capable of analyzing aquatic organism health based on biotechnology to intensify the disease free- marine and aquaculture products quality 2. Capable of analyzing kinds of diseases in fish by using appropriate molecular diagnostic technique 3. Capable of creating quality preventive methods in developing biotechnology based aquaculture 4. Capable of developing aquatic biota engineering that is resistant to pathogenic infection and environmental changes 5. Capable of creating formulation and fish feed technology supporting aquaculture intensification 6. Capable of analyze the role of bioactive compounds from aquatic organism by using biological and clinical evaluation to develop fishery industry 7. Capable of developing fishery industry based on biotechnology in supporting quality fishery products
Student testimonials
Name
Mr. Anord Charles Nkuba
Title
Mr. Anord Charles Nkuba
Testimonial
First of all, I can say,It was an absolutely delightful experience! It was completely a better way to spend two years studying marine biotechnology.
Logo
Image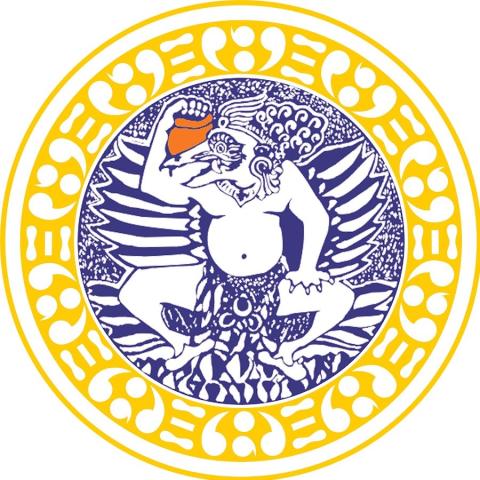 Overview
Graduate Program of Fisheries and Marine Biotechnology was Title Qualification Institution Logo City Country Duration Study Mode Attendance Start date Image Overview founded according to Rector Decree No. 1584/H3Kr/2009 with the operational permit according to Rector Decree No. 15005/H3/KR/2010.Since 2019, this program has been managed by Faculty of Fisheries and Marine Universitas Airlangga,accredited "A" by National Accreditation Board. In 2021 the Double Degree program has been opened with the National Pingtung University Science and Technology, Taiwan. 
Course details
The Master Study Program of Fisheries and Marine Biotechnology consist of compulsory and elective courses i.e: Physiology of biota aquatic, Advanced of biochemistry, Fish and shrimp immunology, Cellular and molecular biology, Research Methodology, Environmental Biotechnology, Fisheries Industrial Biotechnology, Exploration of Biota Aquatic, Genetic Engineering of Biota Aquatic, proposal and thesis. Elective courses: Biosafety and biosecurity, cell culture and embryo, Biotechnology of fish health, Bioinformatics . The study load is 42 semester credit unit/SCU. 
Entry requirements
Applicant should have GPA ≥ 2.75 with linear scientific fields i.e.Bachelor from Fisheries and Marine Sciences, Agriculture and Forestry, Biological Sciences, Veterinary Science, Environmental, Earth and Marine Sciences. Applicant should also propose research plan, recommendation letter, motivation letter, and curriculum vitae including experiences in related field. 
Career outcomes
Students who are declared to have passed are entitled to an academic title of Master of Science (M.Si/M.Sc). Alumni of this study program who have successful careers as researcher, teacher, entrepreneur, manager, leader in Government, Private sectors, and NGOs in several fields such as Educational, Department of fish quarantine, Fishery industries, Conservation agency and other institution. 
Qualification
Master of Science (M.Si/M.Sc)
Display priority within Suggested Courses
4